HUBERT LOPEZ HEREDIA
1936 - 2007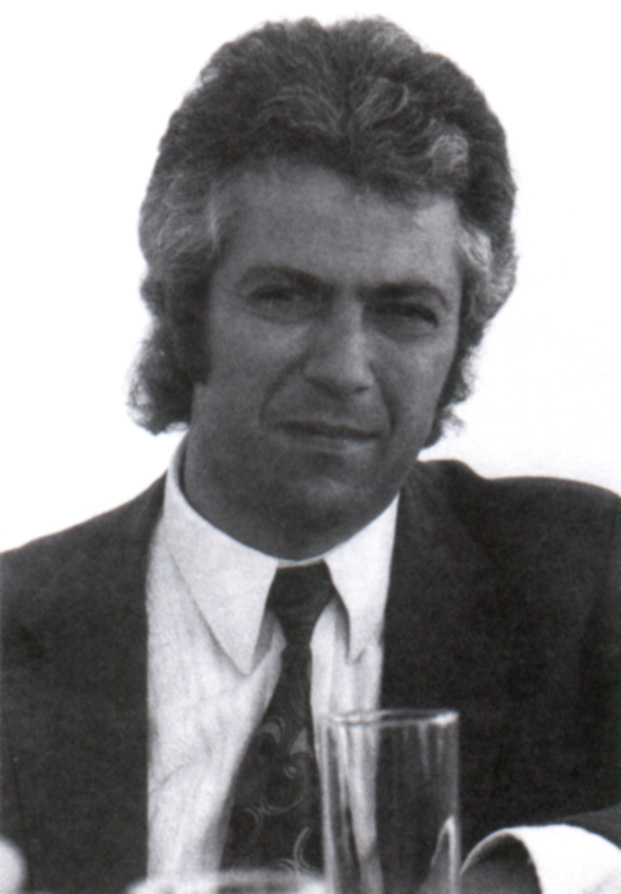 The artist captured by Hans Hartung (1972)
Creator of the flower abstract movement, Hubert Lopez Heredia a Spanish descendant was born in Oran (Algerie when it was a French Territory). Lopez Heredia's work takes its origins from his adolescence years and the influence of his father, who also was a painter and began to teach his son at a very young age. The father taught Lopez Heredia a particular technique, which he eventually improved and personalized by taking courses at the Art Academy "Les Beaux Arts".
In 1972 Lopez Heredia meets with Hans Hartung, a recognized painter of the Lyric Abstraction. Inspired by Hartung's determination three years later Lopez Heredia consolidates a patent reaffirming his theory of the Expansion in the floral abstract art (Patent 16553 -5/21/75).
He became a close friend of various artists and musicians as he also palyed guitar, piano and saxophone. Hubert Lopez Heredia lived in the French Riviera and also spent years in Miami and Palm Beach, Florida. USA. He died in 2007 at the Saint Tropez – Gassin hospital, leaving behind him an unique collection of original paintings and Limited Editions of prints on canvas, wood & plexiglass available on the site.