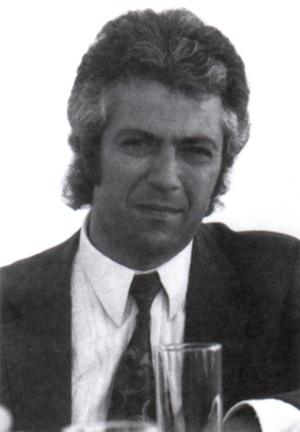 The artist captured by Hans Hartung (1972)
Hubert Lopez Heredia
1936 - 2007
---
Painter Hubert Lopez Heredia is the creator of the flower abstract movement that occurred in the 1970's.
Lopez Heredia's passion and inquisitiveness lead him to new ways of expression resulting in the floral abstraction by spontaneous projections.
Hubert Lopez Heredia's fine art are available in several offerings:
Originals, Limited Editions: Prints on Canvas resin coatings, Prints on Plexi, Prints on brushed aluminum and other products…

Limited Editions:
Most of Lopez Heredia's Artworks are available in Limited Editions of 500. But some of them are just in Limited Editions of 900. Hubert Lopez Heredia Limited Editions have special value because of its rarity.
Unique edition numbers are displayed on each Artwork. Each individual edition number is assigned to only one collector. A corresponding certificate of authenticity from the Hubert Lopez Heredia Foundation Project accompanies each Artwork.
Pricing varies by size and quantity sold. The value of Hubert Lopez Heredia Limited editions increases based on increased demand and decreased availability. Because Hubert Lopez Heredia Limited editions are inherently unique and fewer are available, they are considered to have a higher value over time.
After every 100 Limited Edition Artwork are sold, the prices appreciates to the next appreciation level across all sizes, making for a truly "limited edition" Artwork to be unique, admired and treasured always.
Price information and available sizes are displayed on the site for each Artwork.

For Private Showing request, contact The Hubert Lopez Heredia Foundation Project
c/o A-Venture Capital LLC 48 Wall Street, Suite 1100 New York, NY 10005 USA. Tel : 1 212-918-4993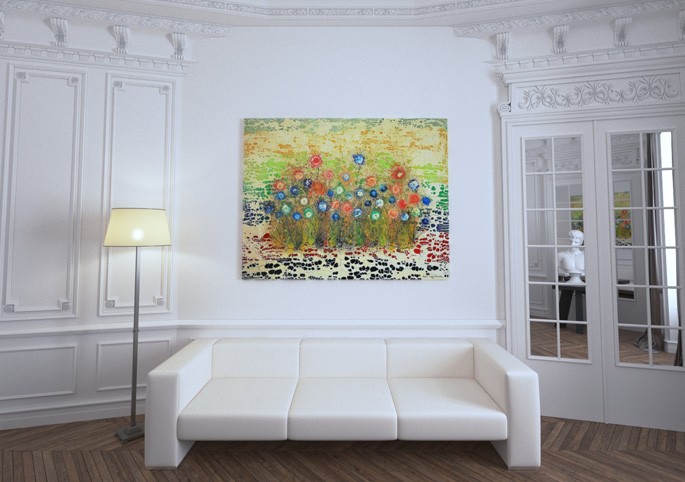 Originals
Some original paintings from Hubert Lopez Heredia are available for sale
---
Visit the gallery for some originals on canvas or on wood panels.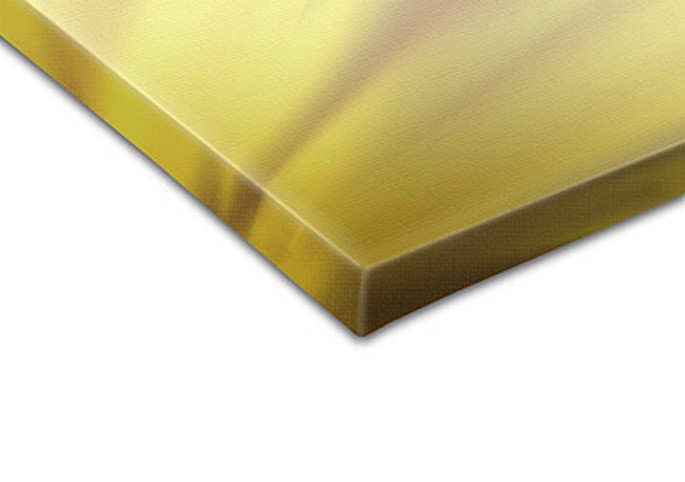 Prints on Canvas
Resin Coatings, epoxy resin over stretched canvas
---
We apply an Epoxy Resin coating on Hubert Lopez Heredia Limited Editions canvas prints and wood surfaces. A resin coating results in a thick, glossy, clear & shiny layer.
Resin is similar to varnish in that it gives a glossy, protective finish, but resin is much thicker and can be applied all at once. When cured, the resin will look the same as 50 coats of varnish - glassy, glossy, shiny & beautiful.
Coating: Resin One Layer 1/16"
Edges: Pixel Wrap
Framing/Mounting: Thick Gallery Wrap 1-1/2"
Simple and distinctive: Hubert Lopez Heredia Limited Edition prints alternative to our canvas on stretcher frame are available without additional mounting or sealing. The surface, so characteristic of this material, has a idyllic,appearance. Color shots dazzle for decades.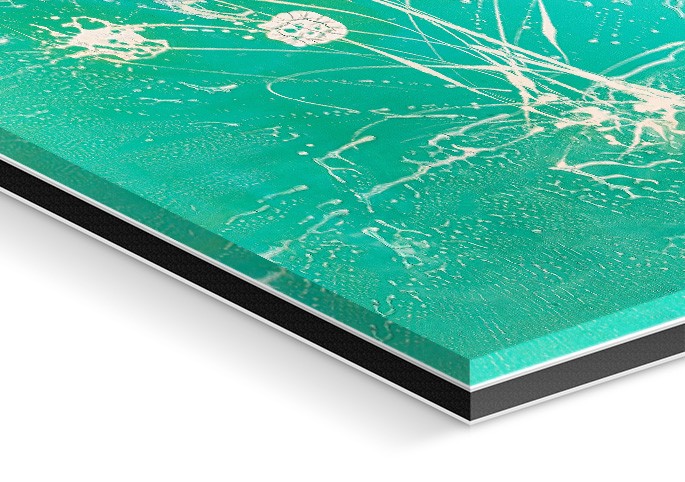 Prints on Plexi
Double Down on Quality with Hubert Lopez Heredia Limited Edition Prints Mounted on Aluminum Dibond
---
Our photo prints come with a 75-year brilliant color guarantee. That's because we develop them using state-of-the-art laser exposure and a traditional wet process. Hubert Lopez Heredia Limited Edition are made on Fuji Crystal DP II or Kodak Pro Endura.
UV Protective Laminate: We apply a UV protective laminate to prevent fading and mount it on a 1/8" (3 mm) thick aluminum Dibond backing. The laminate is very high-quality and long-lasting. It protects against UV rays and dust.
UV Ready to Hang: You can hang it securely. Depending on the size of Hubert Lopez Heredia Artwok, we have 3 different wall-mounts included in the price: Hooks, Parallel aluminum rails, Bordering aluminum rail... All of the above are compatible with gallery ledges.
Shipped Safely in Custom Packaging: Made to measure, secure packaging is the safest way to keep Hubert Lopez Heredia Limited Editions protected while delivering it to you. Standard or Express shipping available.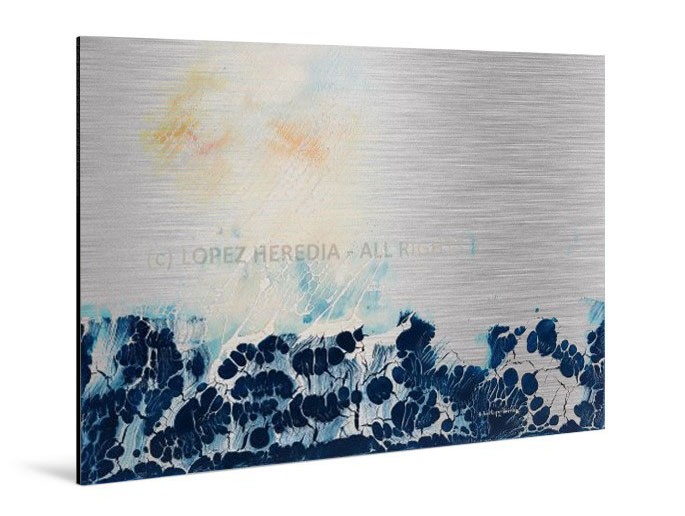 Prints on Brushed Aluminium
A Matte Finish with Metallic Highlights
---
The surfaces have been coated using an innovative manufacturing processes that provide high-definition, durable photo panels that preserve images for generations. Instead of printing images directly on a surface, which may scratch easily, the image is infused into the coating to provide permanent protection and durability.
Our metal prints are available only for some Limited Editions.
Gloss Brushed/Silver to allow the metal to show through any lighter areas of your image.As the brushed aluminum texture shows through, the image appears to be dynamic and changes as you view Hubert Lopez Heredia Artwork from different angles. it comes ready to hang. No paper involved, it is moisture proof and lightfast--you don't have to worry about humidity and sunlight aging your Artwork.
Advantages: Frameless appearance, permanent and durable, no glass to break or produce a glare, easy to clean, with only a soft cloth and glass cleaner, scratch resistant.
Features:
Metal Prints:These Aluminum Panels have a finish that enhances photographic highlights.
Material: Aluminum
Polished edges: All Artworks come precisely cut with polished edges for comfortable handling. Computerised cutting achieves exact sizes and professional grade polished edges.
Hanging hardware included: Our aluminum prints come with a 1" or ½" aluminum subframe depending on the size of your Artwork. Each subframe comes complete with D-rings and art hangers rated to safely hold the weight of your Artwork.