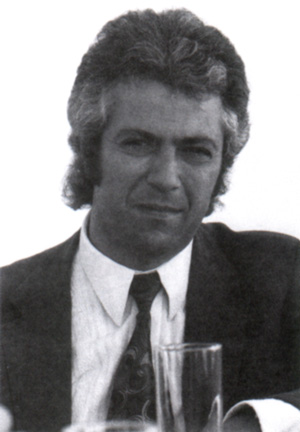 The artist captured by Hans Hartung (1972)
Hubert Lopez Heredia
1936 - 2007
---
Painter Hubert Lopez Heredia is the creator of the flower abstract movement taht occurred in the 1970's.
Lopez Heredia's passion and inquisitiveness lead him to new ways of expression resulting in the floral abstraction by spontaneous projections.
Permanent collections on view to the public are housed in Miami (USA) and St Tropez (France).
For Private Showing request, contact The Hubert Lopez Heredia Foundation Project
c/o A-Venture Capital LLC 48 Wall Street, Suite 1100 New York, NY 10005 USA. Tel : 1 212-918-4993